Ftv Girls Sydney in Shy Blondie
A beautiful blonde who originally came from Ohio, is the shy kind of girl who is totally new to any kind of adult video.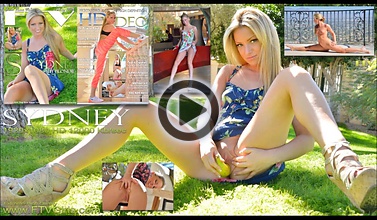 We first meet her in a busy tourist area, watching this leggy & sexy girl walk about and give us teases between her legs and flash her breasts. Warming up to the video for the first time, she dances about to music at a nearby bar, and eventually gets butt naked to show it all!
To see more of this gallery make sure to click here
Later in the day, we see her in a cute blue dress & wedges, and see her expose her body and perfect butt further — fingering herself and spreading her private parts. Finding a grassy area at a park, she ends up penetrating herself with a summer squash, taking it deep, then masturbating with a banana! Erotic views of the penetration… The pressure of the veggies makes her want to pee, so we watch her do it in the grass. Her clothes then come off and she walks about completely naked out in the open.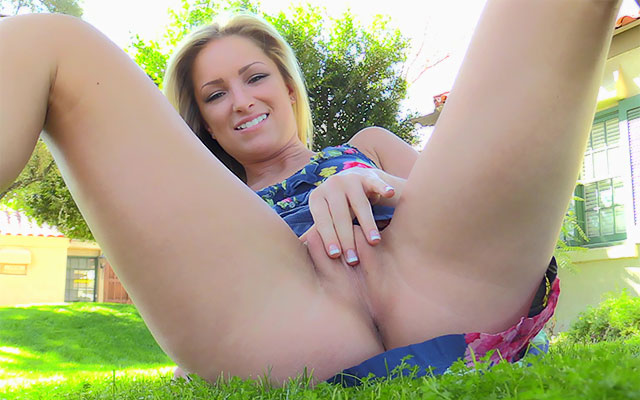 Back home, wearing stockings & lingerie, she plays on the bed, then does more fingering, until its time to use a vibrator to masturbate. Ending up with an orgasm and some light vaginal contractions, she happily expresses how she likes masturbating in her personal life. Notice how wet she gets, and milky juices start pouring out!
To see more of this gallery make sure to click here
Putting on another sexy outfit and red heels, we get more upskirt views, then butt shots as she starts fingering herself anally, and spreading her butt wide to see her gaping up close.
Later that night, in the same red heels, its time for more public nudity as she flashes at a mall and department store, then fingers herself in the bathroom… and walks naked in the parking lot!
To see more of this gallery make sure to click here
On the next day, she is seen jogging in a sexy tight outfit, then doing some gym work topless. Notice how wet she keeps getting as she fingers herself under her yoga pants.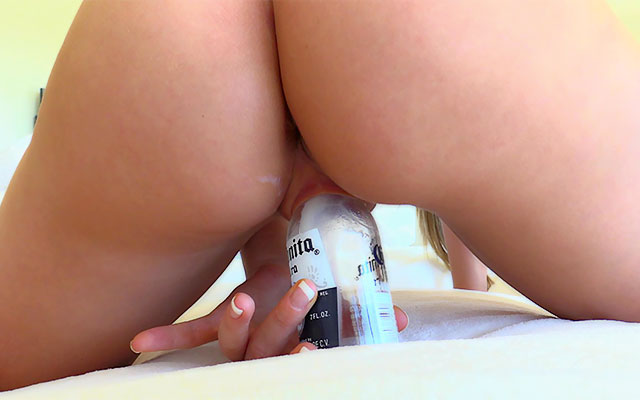 After a nice breast & butt massage, she masturbates again, and has another orgasm. The glass toys come out, and she has sex with them, again forcing her wet milky juices all over the glass toy and down her butt. She really does get super wet! So we have her try riding a bottle, and her juices flow down inside the bottle building up in there! Attempting the Big Glass Ball toy, it pushes her limits, and notice how much it stretches her out.
To see more of this gallery make sure to click here
Back in a public place, we see her in another cute summer dress, giving us more upskirt views, then dances to some music on her cell phone. She then goes home to use the Vibraking Toy for another orgasm. Notice how swollen her clit gets! Enjoy this first timer, with a nice, natural personality untainted by the adult industry — beautiful and pleasant — and so hot to watch!