Ftv Girls Staci Super Gorgeous II
The very gorgeous Staci is back, and she's more experienced and confident now… and she's got some really sexy wear to show off!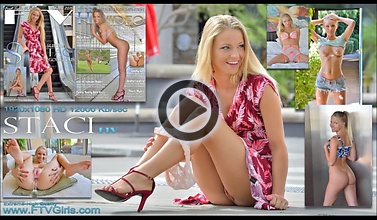 We meet her at a sassy mall, where she's dressed in a beautiful summer dress & heels.
We see her flash at the escalator, then do nude modeling right out in the open! Panties off, she fingers herself and tastes her fingers, and walks around in the nude with only heels on.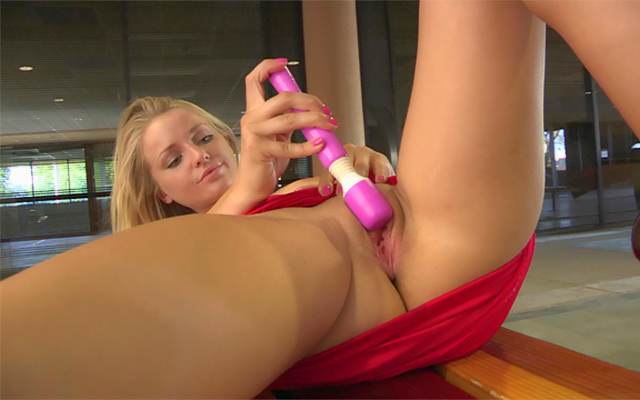 To see more of this gallery make sure to 
click here
After a breakfast interview, she goes home to masturbate, and ends up using a vibrator and her fingers to a nice, natural orgasm with visible vaginal contractions.
Out at a park, she's has a sexy jogging outfit on. Flashing her breasts and butt, she needs to tinkle in the grass… Then taking all her clothes off, she ends up running around naked at a golf course right in front of a bunch of golfers! All the golfers seem to enjoy her naked beauty.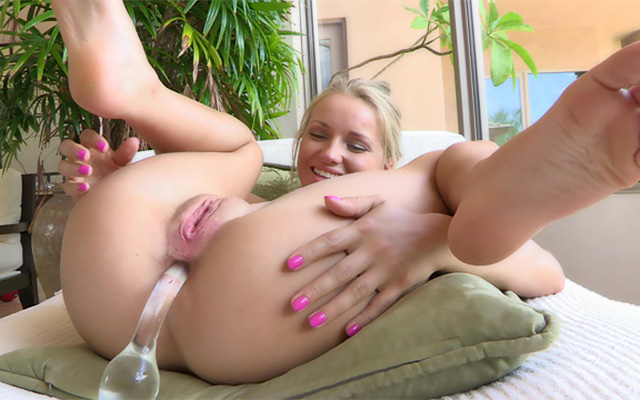 To see more of this gallery make sure to 
click here
At home on the couch, she shows off how she used to masturbate when she was younger, grinding against her hand. After some extreme closeups and spreads of her private parts, she tries out the Large Glass Ball Toy. Its difficult at first, but she ends up pushing it in, notice how it stretches her out! Taking the smaller glass ball end of the toy, she pushes it in anally, and tries going as deep as it can go!
Back out at a resort, we see her in a super form-fitting sexy dress & heels, fingering herself and showing off her body once again. Going into an office area, she ends up using a banana like a sex toy, that is until security has her packing.
To see more of this gallery make sure to click here
Cooling down for some ice cream, she flashes some more, then goes home to get kinky on the bed. Using her heels to penetrate herself, she first uses her black shoe heel in her vagina, then pushes it in anally! Her fingers also move into her butt and vagina for more double penetration play. Then she goes out back in her heels to 'tinkle' again…
Getting intimate with us, she puts on sexy lingerie, and tries to seduce us on the bed — and has another girl come and massage her breasts. We also get to see that perfect butt get massaged. Out at an arts center, she wears her most elegant red dress & black heels, and finds herself masturbating again right out in the open!
Going back to sexy casual wear, we see her flash some more on the street, then go to a grocery store to expose herself again. After some more fingering, going to four finger penetration, its time to say her goodbyes. She's definitely a photogenic girl, fun to watch, with such a natural, spunky personality…