Ftv Girls Brook & Fiona in Squirting Together
The supercute, superpopular Fiona returns, and brings her real life best friend with her… who is another first timer who has never done any adult work before!
Brook, who is also 18 years old, has always loved Fiona as a friend, and both of them being bisexual — have had sex with each other many times, and now we get to see it on video!
To see more of this gallery make sure to click here
We first meet them at a breakfast restaurant, where Fiona introduces Brook, and they risk making out an flashing their breasts right there! Finding a less busy area, they continue getting frisky, showing off their perfect butts (Brook was a cheerleader too) and spread each other for the camera.
To see more of this gallery make sure to click here
Back home, they get naked, and use two Magic Wand toys in tandem, with strong orgasms and heavy squirting! Fiona was first introduced to the vibrator on her first time shoot two months ago, and now she uses it obsessively — and also introduced it to Brook a week before the shoot. Now they squirt together!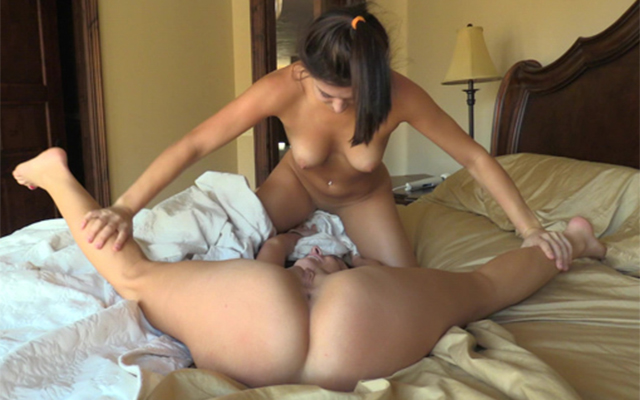 Then they take a shower, lathering each others' butts, and talk more about their sex lives. All cleaned up, they go down on each other for some intimate oral sex, and get back to more masturbating, orgasms and squirting.
Putting on cute bras and panties, they get playful in the bedroom and show off some of their flexibility and cheerleading skills. Back out for more fun, we see them visit an ice cream store and get really frisky, flashing their vagina and butt, and sucking cream off their breasts.
To see more of this gallery make sure to click here
We then see them get intimate on a busy street, then watch them take their clothes off and splash around in a water fountain, right in front of another busy street! They don't seem to be worried at all!
We then do a sexy modeling shoot outdoors with just their undies and heels, then watch them finger themselves together. Fiona finds a water spout and arouses herself with it, then ends up peeing right there out in the open… and the girls then walk in their undies back onto the street and into the car.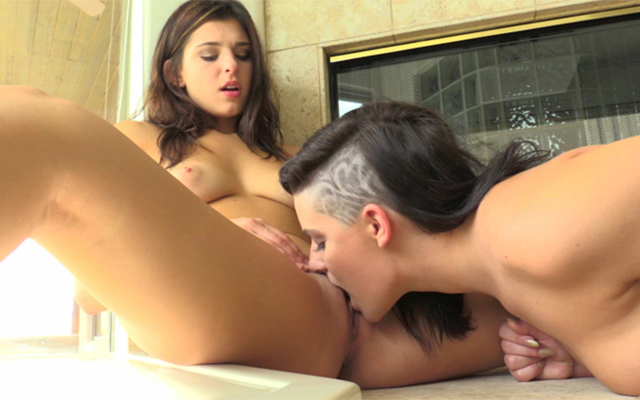 Later that evening, we see them dressed up in sexy dresses & heels, making out some more, and this time using the Vibraking toy for more super squirting right out at an office area! They then penetrate each other with a long cucumber, and in Fiona's case, she ends up squirting again…
Next morning, the girls wake up in each others' arms, then masturbate by scisorring each other while using their vibrator, squirting on the bed! They end up wrestling, and Fiona shows off some of her grappling talents. Down in the lobby, they dance to music in the nude, and demonstrate their sexy moves as well as their flexible, cheerleading talents.
To see more of this gallery make sure to click here
Then these active girls end up hiking a mountain trail, and masturbating some more — squirting all over the rocks! Another total adventure shoot, with two genuine best friends, and a total squirt fest for all of you squirting fans 🙂