Ftv Girls Amber Fresh Out of Cali
This fun, young and uninhibited girl visits Arizona for her very First Time Video. Never masturbated on camera before, never flashed in public before, she seems to have no problem in doing it all!
We spot her at a very busy tourist area, shopping and interacting with the locals, and right there she starts flashing her breasts! She finds a comfortable spot on the steps, takes her bottoms off, and fingers herself right there while people walk by behind her!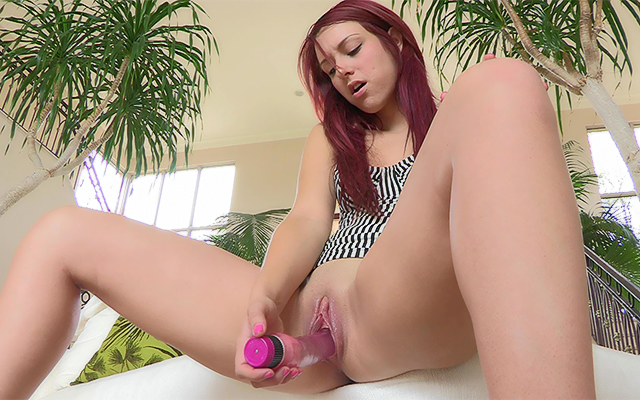 Before she can get herself into trouble, she goes home and masturbates with a vibrator, ending up with a nice strong orgasm with visible vaginal contractions. She's very wet inside, and we get closeups of her very pretty private parts as she spreads open wide. She even experiments anally by fingering herself in the butt.
Then she tries the Vibraking Toy, and has another strong, toe curling orgasm! Putting on a very sexy dress & heels, she dances to her choice of music, and we get upskirt views until she does it completely naked.
Pulling out the Long Pink Toy, the biggest thing she's ever penetrated herself with, she works it in slowly, turns on the vibration, and actually starts enjoying it! Going into doggy, assistant Kalila pounds her doggy style, and Amber actually ends up orgasming again!
Out on a neighborhood street, she takes off her clothes, and walks around naked in the middle of the road, then starts fingering herself right there! She's quite daring, and lucky her, she doesn't get into trouble. Tying her hair back, she gives her body a nice breast & butt massage, and nipple closeups of her piercing. Along with a foot fetish session of her pretty petite feet, Kalila assists on the massage.
For a kinky experience, she takes her sexy gold heels, and penetrates herself with it deep until the entire heel goes missing! She gets very wet, and milky juices flow out…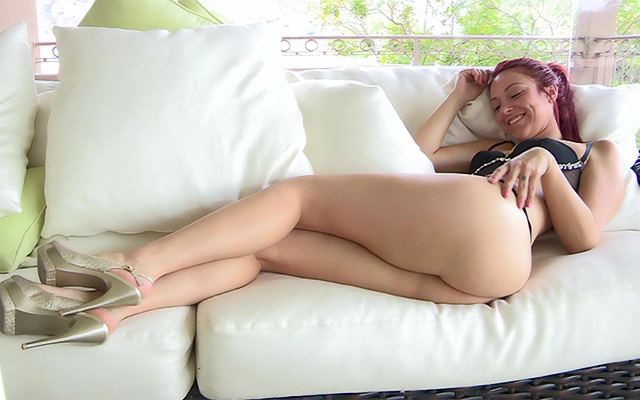 To finish, she masturbates one more time 'in your face', and has a very strong orgasm with visible vaginal contractions up close. Another first timer, natural and pretty, expressing her sexuality here on FTV.