Ftv Girls Alexia in Innocent Extreme
This gorgeous natural blue-eyed blonde teen is starting her career in softcore adult, and lucky for us, her first shoot is here, on FTV!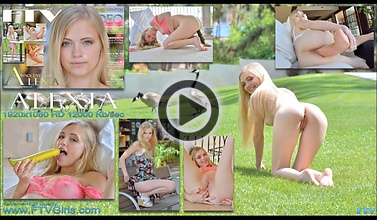 Visiting from North Carolina, she has that very personable, friendly attitude, and not too shy about posing naked on camera, even in public places!
To see more of this gallery make sure to click here
We meet her at a popular open mall, watching her in a cute summer dress, wearing white wedges — and no panties underneath! We get upskirt views as people walk by, and watch her dance to some music at the mall, flashing her full, cute butt.
To see more of this gallery make sure to click here
She then visits a park, and starts fingering herself, notice how juicy wet she sounds inside! Taking off all her clothes, she runs about chasing after geese as we enjoy her naked body in the sunny outdoors.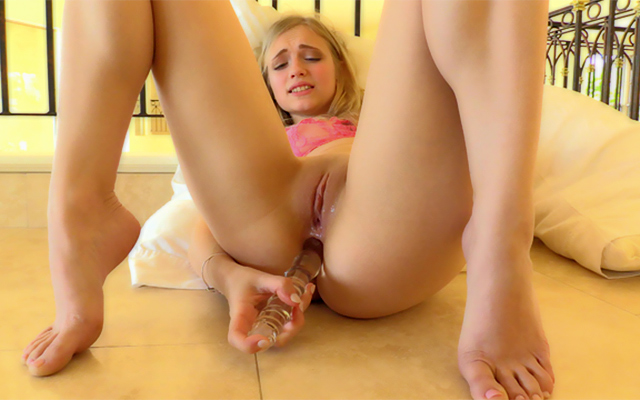 Back home, she masturbates with the Magic Wand toy, and ends up with an orgasm rather quickly, and a strong one with visible vaginal contractions. She had never used one before! We then get extreme closeups of her very pretty private parts, with details on her clit and some gaping while she talks about how she lost her virginity. She ends up masturbating again, with another strong orgasm with some very visible vaginal contractions up close…
To see more of this gallery make sure to click here
After a lunch break, she goes and buys a rather large banana & cucumber, flashes at the parking lot, then goes home to try them out. Though they are the biggest things she's ever had, she takes them both as deep as they can go, and enjoys them… Its so sexy to watch her ride the long cucumber, and get penetrated doggy…
We then discover that she's done some anal experimenting with fingers before, so we enjoy her butt some more, with nice views of her using two fingers in her butt. We then challenge her to something bigger, a glass ball toy, which pushes her limits anally, but she gets it in her! Notice how it stretches her butt out.
She has some really cute, nicely pedicured petite feet, so we do a comprehensive foot fetish scene as well as her sucking on her toes.
Back outdoors, she's wearing another cute summery outfit, taking selfies at a mall's sitting area. Once again she gets daring with teases, then has to pee really badly, so she pees in the grass right next to the mall! All shyness gone, she takes off all her clothes, and walks down a street naked for us to enjoy that perfect natural form. Notice her full firm breasts as well — fun to watch her squeeze them.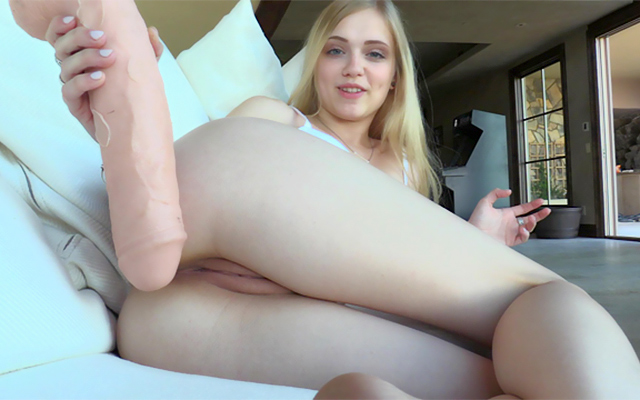 Back home, she attempts something she never thought possible: Fisting! She works her fingers in slowly, then her whole hand, and ends up fist-fucking herself and actually enjoying it! Pretty shocking to see such a cute natural girl this extreme. She then gapes herself to show how it stretched her out.
To see more of this gallery make sure to click here
Putting on a cute white bra & panties, she decides to push her limits even further, by trying the FTV Monster Toy! Doing herself missionary, she takes it halfway down, completely filling her up! Who would have thought… to finish off the day with another orgasm, she does the Magic Wand again, and has her very happy ending. Beautiful, natural, and so much fun, she's definitely the kind of girl that we want to see come back again on FTV 🙂